We have had a few changes in the last few weeks and we are growing again!
We have employed our apprentice, taken on a member of staff to look after our brand new foiling service and recruited a new apprentice.
In previous blogs we have mentioned Rhi Moore. Rhi is an Apprentice who we recruited in conjunction with TCAT College, Telford, to complete a Level 3 Advanced Apprenticeship in Digital Print last year. She was awarded IT Apprentice of the Year by her college this summer and we are thrilled to announce that she will be employed by us when her Apprenticeship finishes in October.
You may have heard or read that we now have a new service to offer clients – foiling.
We are able to foil business cards, stationery, greetings cards, napkins and the list goes on.
The person who is looking after this new service is Lauren Jones. Lauren is a Graduate of Northampton University She is really enjoying working and developing this unique service.
Last but not least is Ben.
Ben Raftery has been recruited to complete a 1 year Digital Apprenticeship with us and started work in October.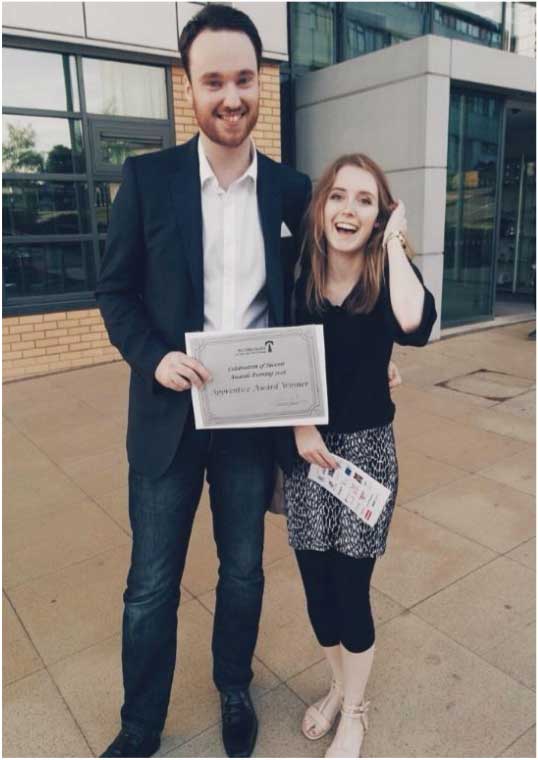 Operations Director Alex Llewellyn with Rhi Moore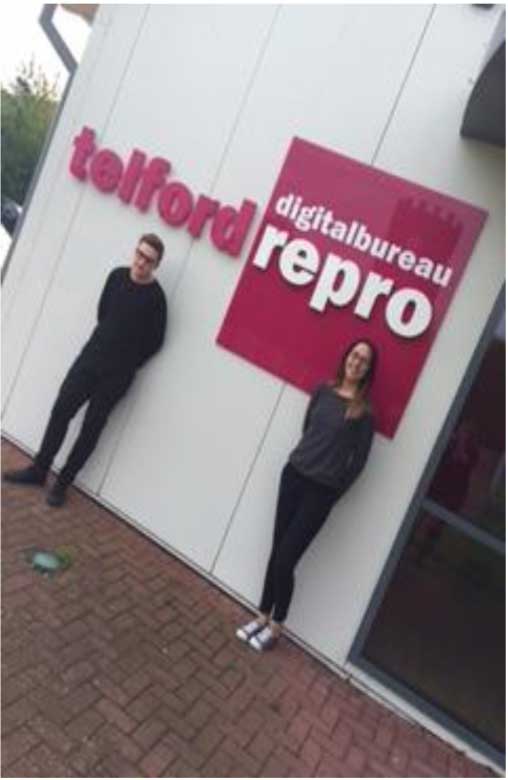 Apprentice Ben Raftery and Lauren Jones
If you would like to know more about our new foiling service or would like help or advice with printing in general give us a call 01952 670211