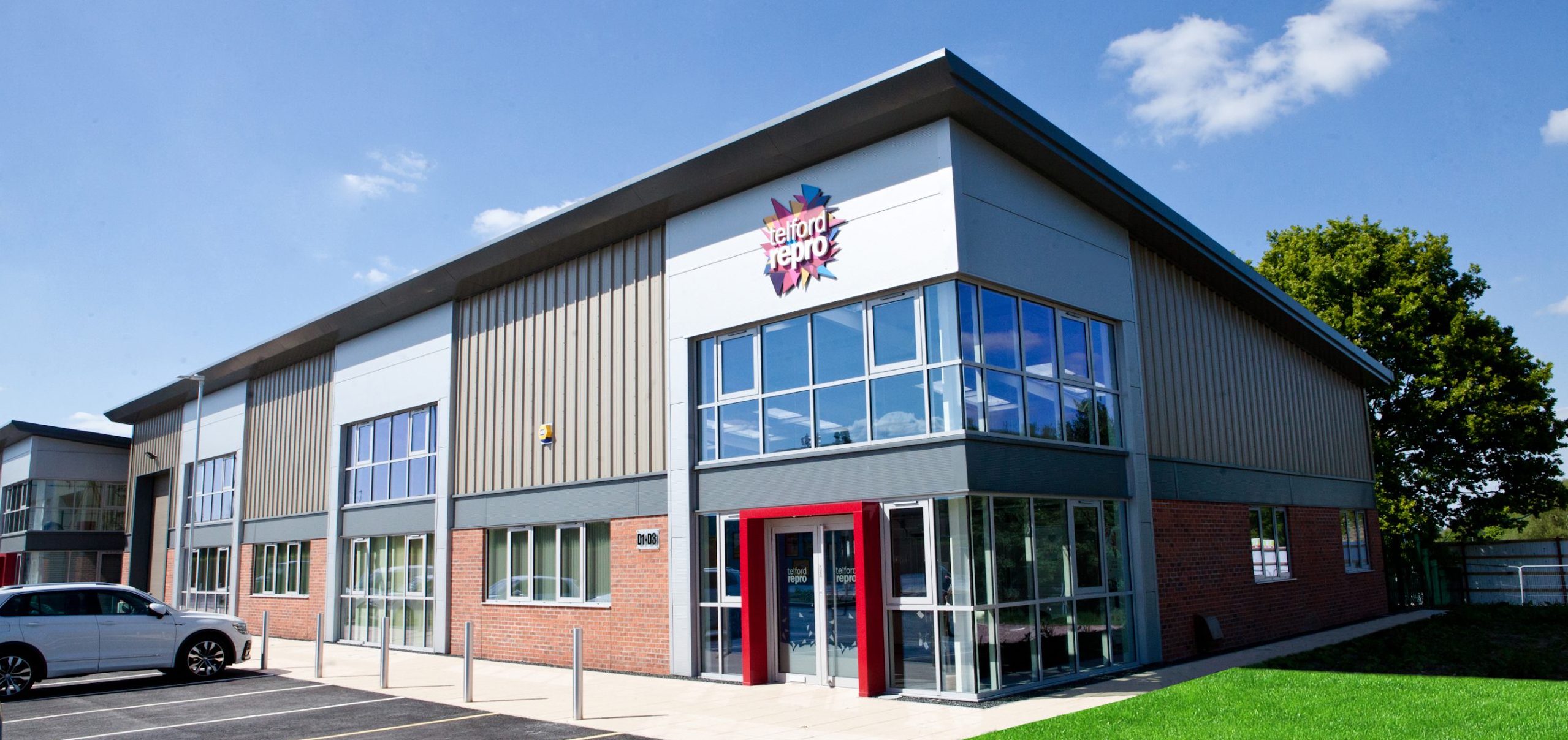 Established in 1994 Telford Repro have been at the forefront of printing and design for over 20 years, providing national and international leading companies with a range of high quality printing services. Located in the heart of the Country, we are perfectly suited to print and distribute nationwide with excellent links for England, Scotland, Wales and Ireland.
Telford Repro's printing services use the latest printing technology to ensure the highest quality print and fastest turnaround time. We continually invest in upgrading our printers, computer systems and other equipment to make sure we can provide the highest quality print service for all your printing needs.
We specialise in fast turnaround and we're just as happy to print dozens of business cards as we are to produce thousands of brochures and leaflets. If you can't find what you need or a service or option is not available then don't hesitate to contact us directly as we are always happy to help!