Last week we revealed the results of our re-branding.
We did this via social media and also with our new logo emblazoned on our new delivery van.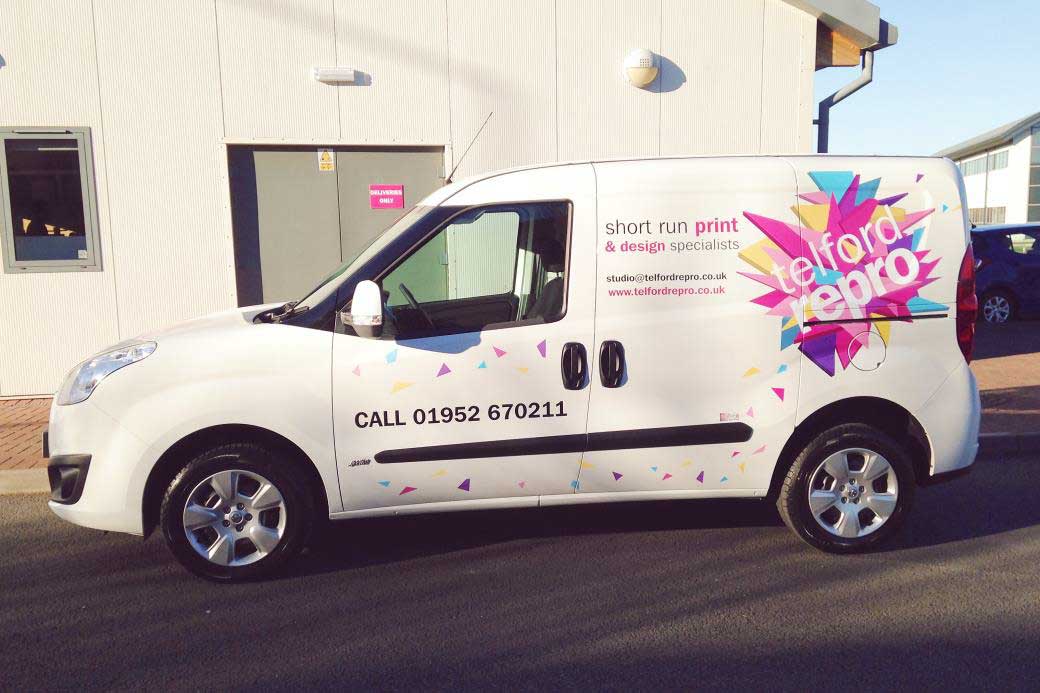 The rebranding helps to modernize the Telford Reprographics brand whilst keeping familiar aspects. It incorporates the old magenta and font in a new and stylish format.
The logo and branding are now being filtered through all of our stationery, both digital and hard copy; along with our website and promotional material.
The new logo was created by Rhi Moore. Rhi, is our former apprentice and last year's Apprentice of the Year from Telford College of Art and Technology, who started this as a project a few months ago working in conjunction with Alex Llewellyn, Operations Director.
"We have been really pleased with the many favorable messages we have received about the rebranding" said Alex, "it has been a real talking point and reason to get in touch with our customers"
Re-branding can serve many purposes. Here are a few:
Rebranding freshens up your image to your customers
It can help you stand out from the crowd
If your business has a change in service or focus rebranding can help to highlight this
A new look can make you visible and help attract new customers and demographics
If you feel it is time your branding had a make-over get in touch with, us we would be happy to work with you.