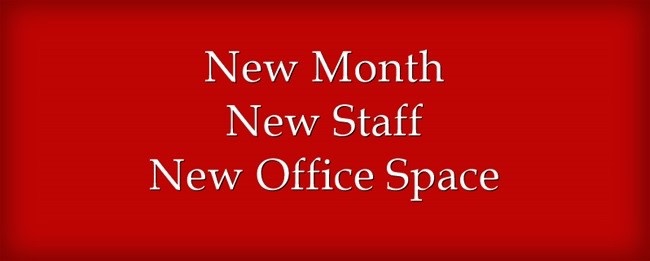 So, we find ourselves in November now – what happened to October?
It has been a busy old month here at Telford Repro.
Our building work is now finished – this has created much needed extra working space and also a new staff room.
Not only are our premises growing but also our team – this month we have had three new members of staff joining us: Graphic Designer – Dan, Digital Print apprentice – Rhi, and also a Digital finisher and driver – Mick, we hope they will be very happy working with us.
We are always busy at this time of year.
We find ourselves printing posters and tickets for Autumn Fayres, Halloween events, Bonfire night, and of course Christmas.
Also we start printing Christmas cards not just for businesses to send to their customers but also for families to send out – it can save a lot of time and aching hands!
This month we have added a new design of calendar to our product offering – it is a desk calendar. We have a SPECIAL OFFER on these at the moment – see website for details www.telfordrepro.co.uk.
You can decide what images go onto the calendar and there are twelve monthly cards to jot your important dates on – this means not only is it suitable for businesses but could make a great (and unique) gifts for friends or family.
We have been making lots of new friends on Twitter and Facebook – why not follow us and join in with the conversations?
https://www.facebook.com/telfordrepro
We hope you have a great November!